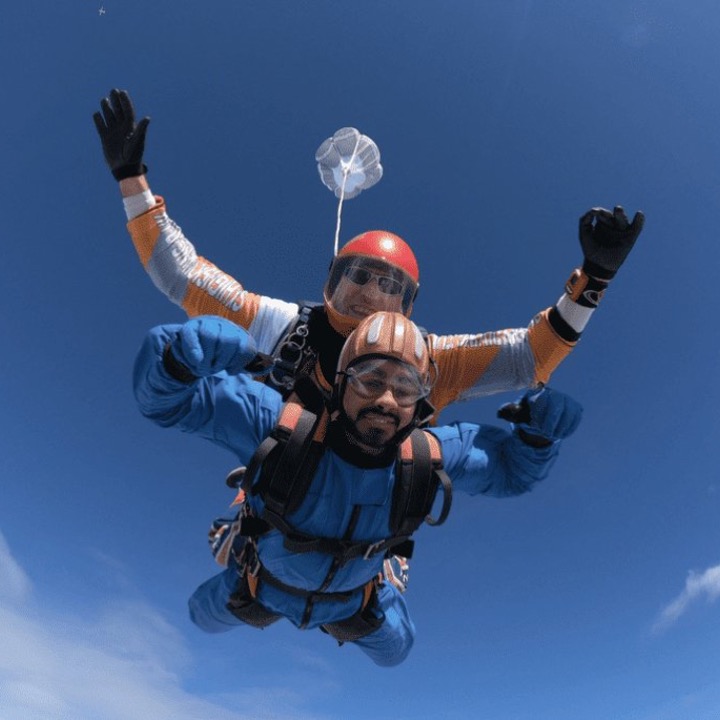 While this post is not related to chocolate, it is all about something we do love as much, and that is helping our community. So I hope that you'll excuse this diversion from our usual content for a moment, and read on…
When our friend Gemma asked if anyone would be able to stand in at short notice to do a charity sky dive, Kenny said that he was very tempted! I mean what could be so bad about throwing yourself out of a plane attached to a hanky?! But this was not just any old parachute jump, but the UK's highest one! At 15,000 feet, Kenny will be free-falling for about a minute before the parachute is even deployed, reaching speeds of 120mph!
Of course, the adrenaline thrill is not the main reason for doing this. There's four of us, trying to raise money for local charities to help those struggling with poverty around County Durham. To give you an idea of the scale of the problem since the cost of living crisis, one of our local food banks had seen demand steadily dwindle down to almost nothing last year. They are now back up to above the same levels of demand as they saw during Covid, such is the disparity between the increased cost of food and fuel, and their income. Nobody should be in this position in the UK in 2023!
If you can spare a bit, then I'd really appreciate it if you wouldn't mind adding to the sponsorship total by clicking here and contributing, please. It should just take a minute. Thanks in advance!