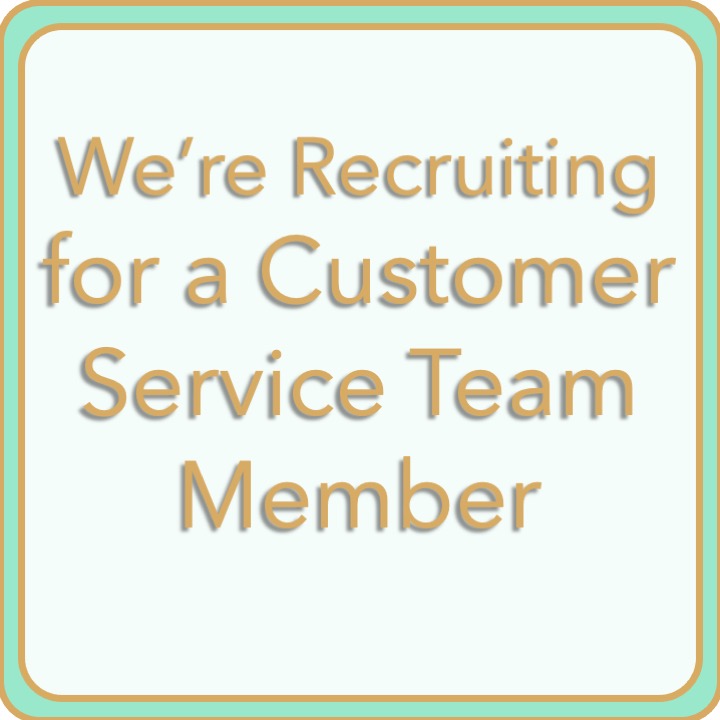 Chocolate Fayre Customer Service Role – What Is The Job?
We are looking for a friendly and enthusiastic person to join the customer service team at Chocolate Fayre, Barnard Castle.
Hours: Part time (3 x 8 hr days a week, 09:30-17:30, including weekends & school holidays)
Renumeration: £10.50/hr plus company pension scheme, 30 minute paid lunchbreak every day, in-store discounts, personal development and training opportunities
Starting Date: ASAP
It's a job which involves some of the skills of a food retail job, a front of house café job, and a web fulfilment/warehouse job all rolled into one.
The role involves:
Accurately packing and presenting chocolate products and other confectionary behind the scenes, ready for customer orders and shop display.
Assisting customers through helping them select and pack boxes of chocolate for them on the shop counter.
Serving ice creams
Making and serving hot drinks, including the use of a Barista coffee machine
Serving customers with a friendly and positive attitude at all times
Assisting customers with their enquiries both face to face and over the phone
Taking customer payments (cash & cards)
Maintaining a clean and tidy workplace to the expected standards, including start of day shop opening setup, and end of day clean down procedures
Being on your feet 8 hours a day, every day, and still be able to smile and operate effectively!
The ideal candidate would:
Be available to work on most Saturdays and/or Sundays plus mid-week days on a rota basis
Be available to work throughout school holidays
Be enthusiastic and positive in their attitude to work
Be polite and friendly
Be reliable and trustworthy
Be physically fit and able to spend all day working on their feet
Have excellent attention to details
Be able to learn quickly, work accurately and follow both written and verbal instructions well
Be a team player, but also be able to carry out independent tasks on their own
Be able to operate well under pressure in a very busy work environment
Be flexible and be able to juggle and prioritise different tasks at the same time while remaining calm and effective
Be confident in dealing with customers and the general public, and have excellent customer service experience
Love chocolate, ideally enjoy coffee, tea and good food in general.
If this sounds like something you would be excellent at and would enjoy, please email your CV (maximum of 2 sides of A4) and brief covering letter (including confirmation that you can work Saturdays and school holidays) outlining how your skills and experience meet the above criteria to Kenny Walker at [email protected], or post or hand in in person to Chocolate Fayre, 10 Horsemarket, Barnard Castle, DL12 8LZ. Deadline for applications is midnight Wednesday 6th June.
Shortlisted candidates will then be asked to an interview (date TBC) before we select a successful candidate.