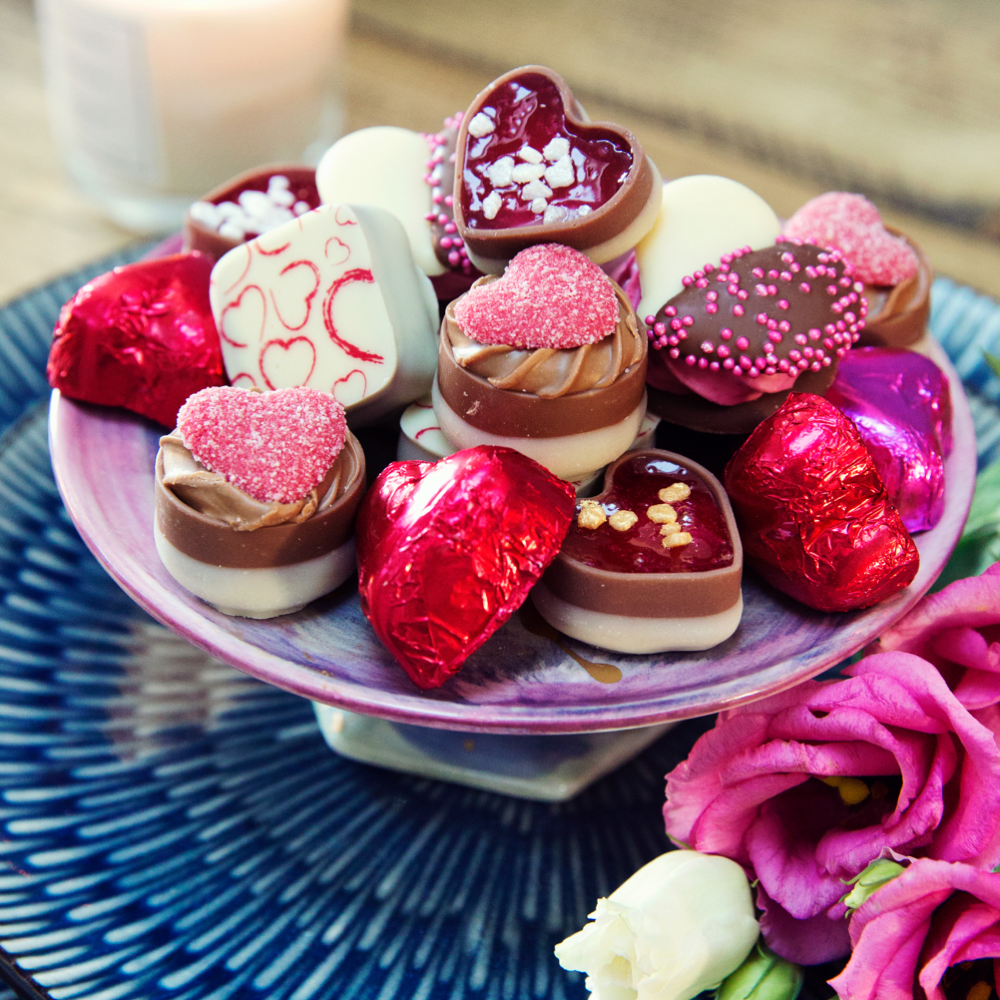 Valentines Day, as most of you will know, is celebrated on February 14th each year. It is traditionally a celebration of love and affection, dating back centuries, when even as early as the 1700's, gifts of flowers and confectionary were given to loved ones. Over the years, chocolate gifts in particular have become more elaborate, with the first chocolate selections presented in heart shaped boxes becoming popular in the late Victorian times.
Did you know that,
In Wales, they have a separate day marking the Welsh patron saint of love, St Dwynwen, which happens on January 25th?
In Finland, they call it ystävänpäivä, which translates as Friends' Day. and is about gathering with and remembering friends, not just significant others?
In much of Latin America is similar to Finland, with the Day of Love and Friendship? The name varies slightly, depending on which country you are in, however the idea is the same, where people perform acts of appreciation for their friends.We love the idea of appreciating friends, as well as showing our appreciation for our loved one. Share the love with everyone seems a great way of celebrating Valentines Day, or any day, come to that.