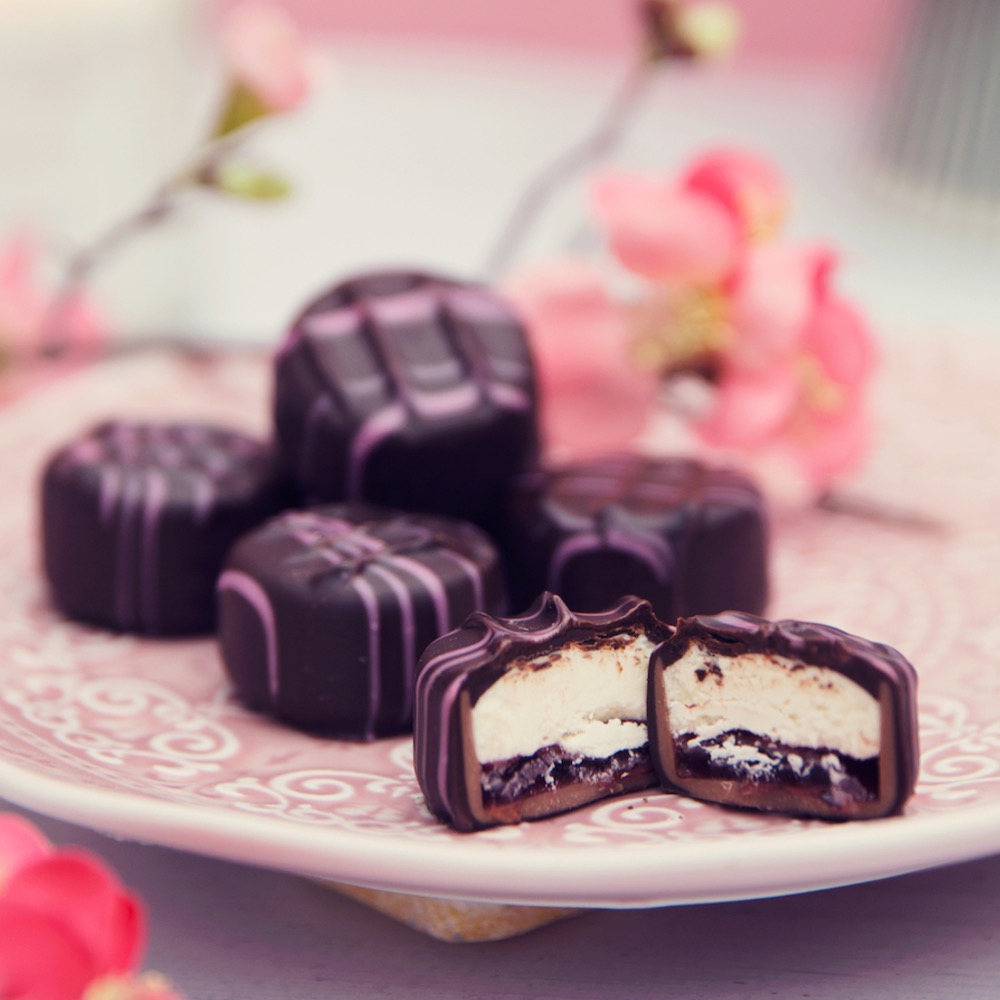 We've added some stunning new chocolate flavours to the Choose Your Own section online. These have been tried out in our high street shop for a few months now, and have quickly become firm favourites.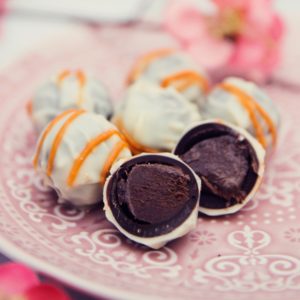 The Gin & Orange Blossom Truffle is a boozy delight. As you bite into the truffle, a rich, dark chocolate ganache centre of  gin finds its way up to you nose first, before the citrus notes of orange blossom reach your tongue as the chocolate melts, giving way to a balance between rich dark and sweet white chocolate.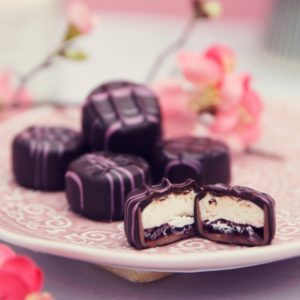 The Vanilla & Raspberry Cheesecake has become one of our most popular chocolates. Duo layers of vanilla cheesecake mousse on a raspberry jam enrobed in both creamy milk chocolate, and bitter dark chocolate. A combination of flavours which works really well.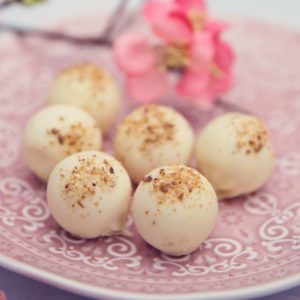 The Lemon Bomb is a understated looking truffle made of purely white chocolate. This sweet base is combined with lemon to form a ganache truffle centre, and topped with sharp lemon zest to contrast the sweet chocolate very nicely.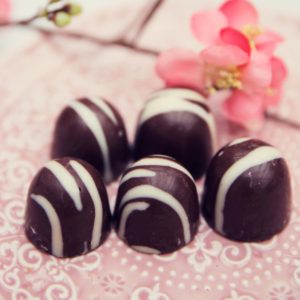 The striking looking Bonfire Toffee is a twist on the ever-popular salted caramel. Beginning with a rich dark chocolate dome, which is filled with a soft salted caramel, where the salt has been smoked. When melting in your mouth with the dark chocolate, this gives the flavour of bonfire toffee. And we can't get enough of them! Incredibly more-ish!
All of these new chocolate flavours can be found in the Choose Your Own section of our website. Here, you can select precisely which chocolates you'd like to put into your chocolate box to make the perfect gift, or a lovely treat.