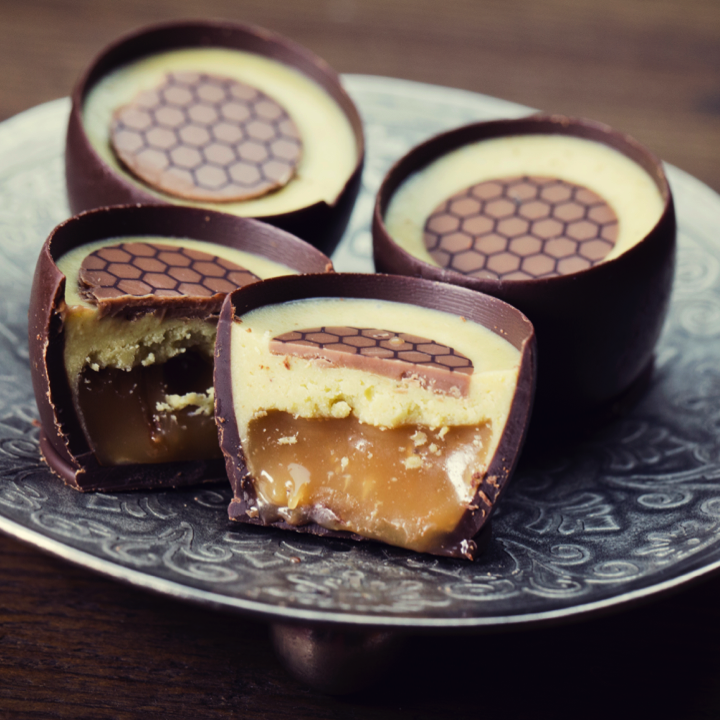 For those of you who are regular customers, you might be interested to know that we've just added four new chocolates to our Choose Your Own range from our online store.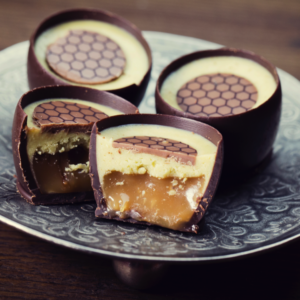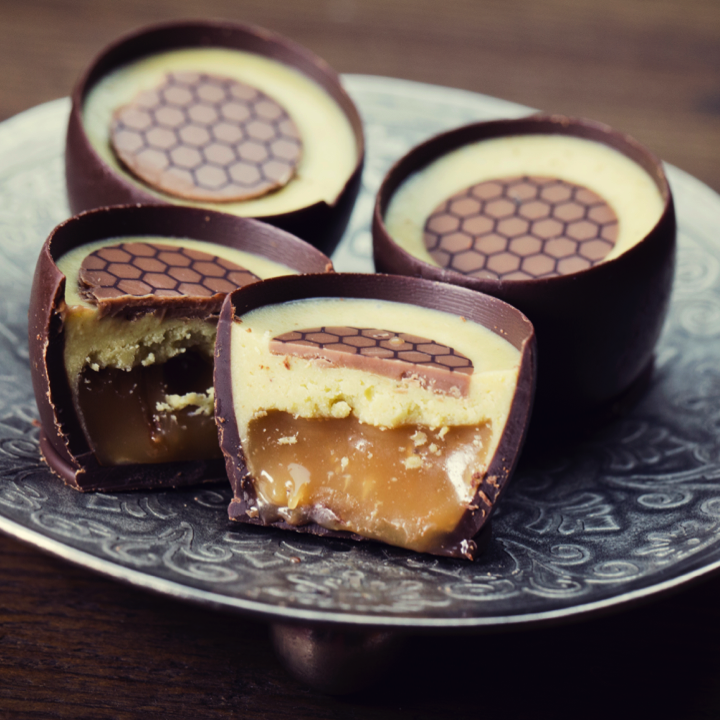 The Bramble & Pistachio is a delightful balance of fruity blackberry (bramble) ganache with nutty pistachio praline across duo layers, set in a cup of rich, fine dark chocolate.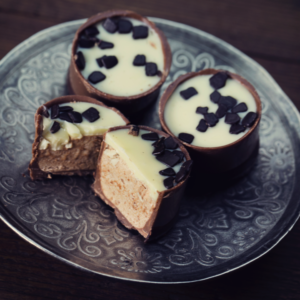 The Cookie Cream is a milk chocolate base filled with cookie ganache, in a dark chocolate dip, topped with sweet, creamy white chocolate. Definitely one for those of you with a sweet tooth.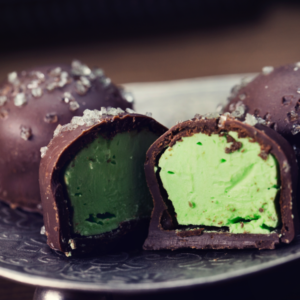 The Dark Mint Buttercream is made up of a fine dark chocolate shell filled with silky smooth peppermint buttercream and topped with crunchy minted sugar crystals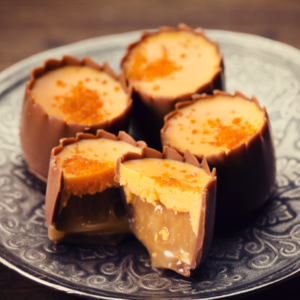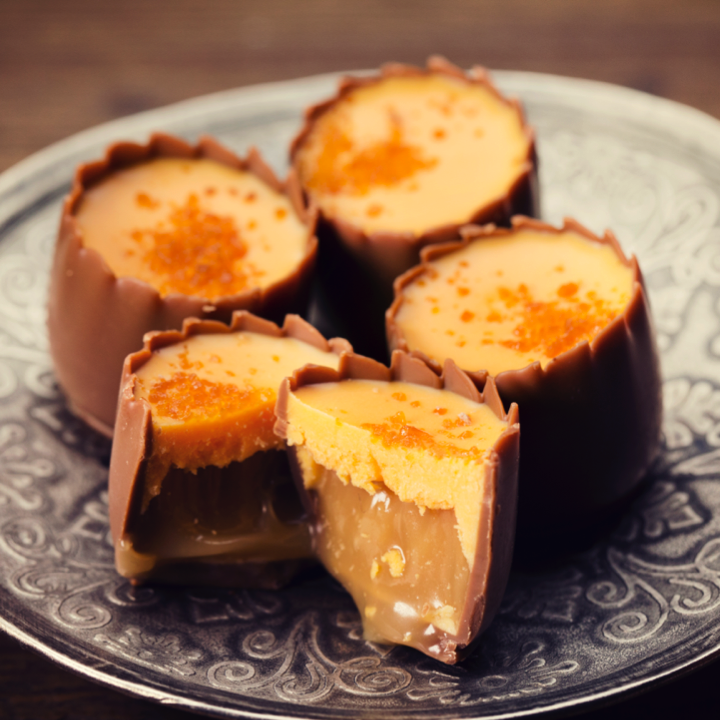 The Mango Milk Cup is a fine milk chocolate cup filled with mango ganache, topped with glazed orange pieces
All of these chocolates have become firm favourites in our Barnard Castle shop since they featured in our Tasters Club boxes, and we thought it was about time that you online Chocolate Fayre fans had the chance to enjoy them too.