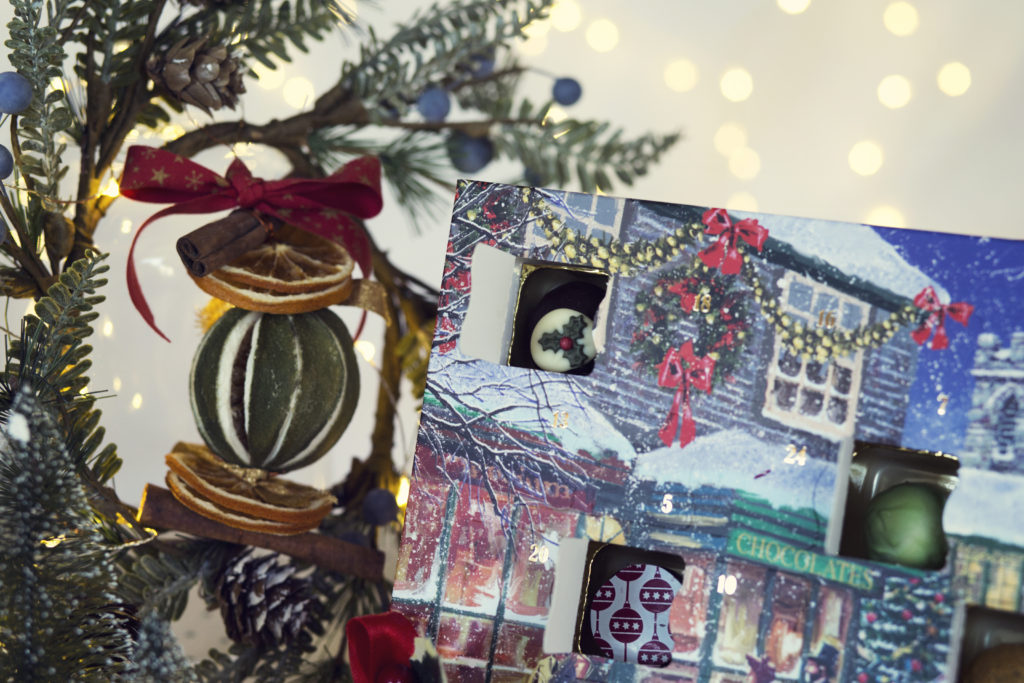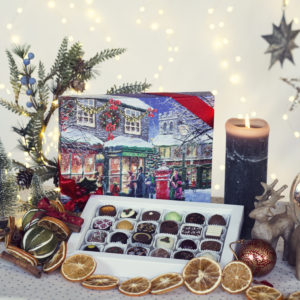 Create your own advent calendar for the first time via our online shop!
Choose exactly which 24 chocolates you'd like to have in your calendar during advent, and we'll pack them into our Chocolate Shop advent calendar boxes with 24 numbered doors. Simply follow ALL of the 4 steps below.
1) Go to the Choose Your Own section of the Chocolate Fayre website
https://www.chocolatefayre.co.uk/choose-your-own/
2) Select "24 chocolates" box size
3) Choose your 24 chocolates from our range of around 50 different flavours
4) When you're ready to Check Out, simply enter ADVENT as a coupon code below your basket. (This bit is VERY IMPORTANT. Without the code, we'll send your chocolates in a regular box, not an advent calendar box, as we won't know that you'd like an advent calendar!!)
We'll put your 24 chocolates into one of our advent calendars (pictured below) and send it it to you, or whoever is lucky enough to be given it.