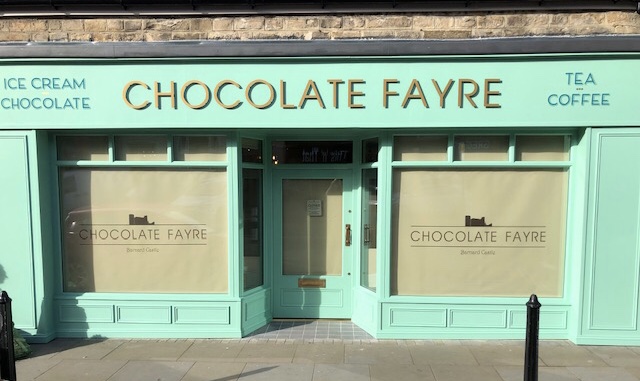 (Updated Wednesday 20th May – latest info and arrangements during the Covid-19 situation)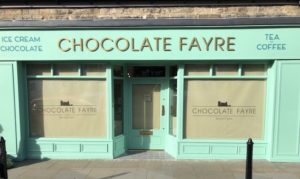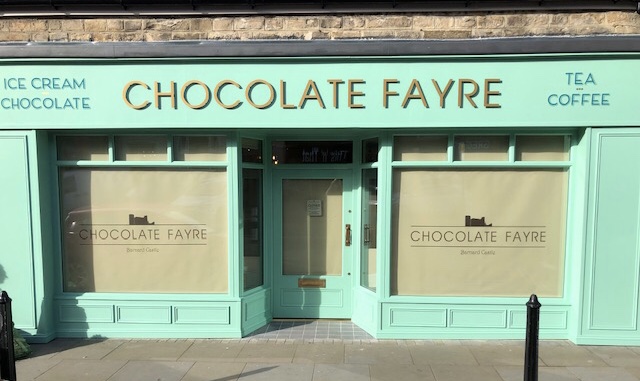 First of all, we hope that you are staying safe and well, and are finding ways to brighten up your lives and those of others stuck in isolation just now. As with most shops, the Chocolate Fayre physical shop has been closed to the public since late March. However we are still able to send orders out from our online shop, and we are also able to hand deliver orders locally. Obviously we are taking every reasonable precaution we can, above and beyond our existing 5-star rated food hygiene standards. Our wonderful team of staff are all safely and home, while Kenny runs the website and phone orders, and Sarah runs the local delivery service.
So, what can we do to help?
Hill Sixty Coffee range is now available to buy online as whole beans or freshly ground to order to suit your specific brewing method, and now includes 7 different beans, blends and roasts. For full details, please click here.
English Lakes Ice Cream is now available for home delivery around Barnard Castle in 1 litre tubs, with cones and flakes, if required. For full details, please click here.
Gifts can be ordered online as always, if you would like to mark a special occasion, tell someone you're thinking of them, missing them and would like to brighten up their day during this time, we have plenty of ways to Spread Happiness with Chocolate from our online shop.
Choose Your Own chocolate treats, just like you always have been able to in the Chocolate Fayre shop, but via our online shop. We are working hard to add as many of our chocolates to the online shop as possible. While we can't put them all on, there are now around 50 different chocolates available to choose from here, including our seasonal Easter range.
Deliveries and Posting Essentially there are two rules: if you'd like a local delivery near Barnard Castle, please call to place your order on 01833 631 307. If you'd like your order to go anywhere else in the UK, please order via the website here. Local deliveries phoned in for Barnard Castle & Startforth are free, while deliveries to the surrounding villages are also free for orders over £20, otherwise our standard delivery prices apply. We deliver contact-free, using blue food hygiene gloves and alcohol hand gel. If calling, please do leave your name and number on our voicemail if we cannot get to the phone, and we will get back to you as soon as we can. Note that we are only in the shop Monday to Friday at the moment, so will call back any voicemail messages left over weekends as soon as we can on the following Monday.
For local deliveries, we're currently delivering to Barnard Castle most week days, and to the following villages at least once a week: Startforth, Boldron, Bowes, Lartington, Cotherstone, Romaldkirk, Mickelton, Middleton-in-Teesdale, Eggleston, Woodland, Copley, Butterknowle, Cockfield, Staindrop, Gainford, Caldwell, Winston, Ovington, Whorlton, Westwick. But please get orders in early, as it can be a few days before we get to some areas in our schedule.
PLEASE NOTE postal deliveries across the UK are taking significantly longer than normal due to the huge increase in volume of people ordering items online for delivery, coupled with the large number of delivery workers currently off in self-isolation or worse. In addition, everyone is trying to operate safe systems for their staff and for you, which can lead to a slightly slower service. We appreciate your support, but ask you please to be patient during these difficult times. We've had orders which have taken 8 and 9 working days to reach their intended recipients, to give you some idea of the more extreme delays.
We hope that all of this means you are still able to enjoy your regular treats from Chocolate Fayre, and that you'll be able to bring happiness to many more people over over the country.
Thank you for your continued support.
Stay safe, and we'll see you on the other side.
Sarah & Kenny.