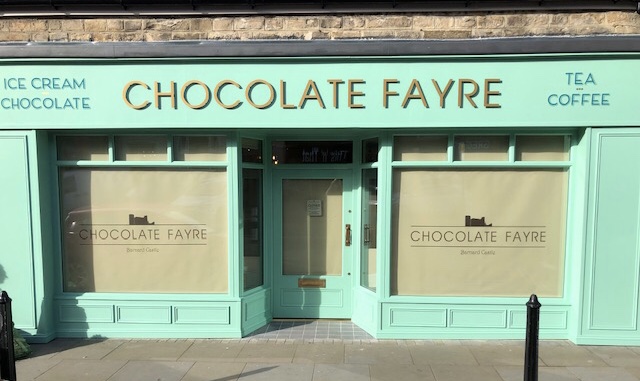 (Updated Monday 10th August – latest info and arrangements during the Covid-19 situation)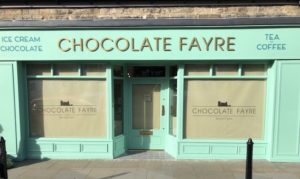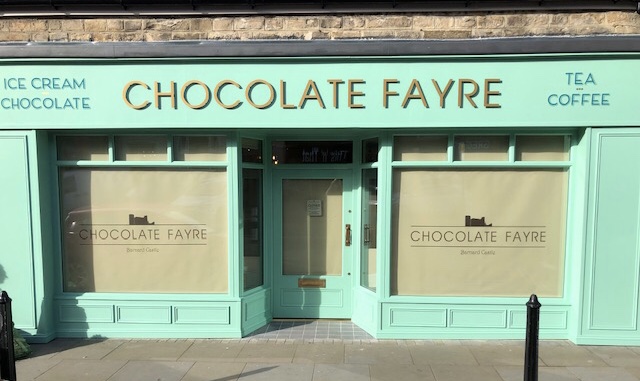 After 98 days of being closed to our customers throughout lockdown, we are have re-opened and are welcoming you all back to Chocolate Fayre from Monday 22nd June. Like everywhere else, we have had to re-think how we do things to make sure that you are all safe, our staff are safe, and we are safe while in our shop. So there area few changes which we need to tell you about which we have had to make in order to keep everyone safe:
So, firstly, we are limiting our opening hours, from Saturday 18th July, our new hours will be
Mondays 10am-4:30pm
Tuesdays 10am-4:30pm
Wednesdays 10am-4:30pm
Thursdays 10am-4:30pm
Fridays 10am-4:30pm
Saturdays 10am-4:30pm
Sundays closed
Initially, we will only be allowing one customer or family group in the shop at a time. However, to make things quicker, we have brought back our Local Pickup click & collect option on the website, and we'd like to encourage you to use this service to further reduce risks. You can also still place orders and pay securely by phone (01833 631 307) to collect in store.
Of course, you can expect to find everything that you would normally find from Chocolate Fayre: our fully stocked chocolate cabinet, featuring over 70 different chocolates; beautifully presented gift boxes, 13 different ice cream flavours; freshly brewed coffee, our signature hot chocolate, and with the addition of some incredible reductions in our Summer Sale, what more could you want? The only downside is that everything must be enjoyed off the premises.
Deliveries With the shop open again, we are now longer able to offer our local delivery service. However we can, of course, post out everything from the shop to anywhere in the UK, apart from ice cream! Simply visit the online shop, or call us on 01833 631 307.
PLEASE NOTE postal deliveries across the UK are taking significantly longer than normal due to the huge increase in volume of people ordering items online for delivery, coupled with the large number of delivery workers currently off in self-isolation or worse. In addition, everyone is trying to operate safe systems for their staff and for you, which can lead to a slightly slower service. We appreciate your support, but ask you please to be patient during these difficult times. We've had orders which have taken 8 and 9 working days to reach their intended recipients, to give you some idea of the more extreme delays.
Finally, we'd like to thank all of you who have placed orders over the past 12+ weeks while we've been closed. We have been overwhelmed by the level of support, your kind encouragement, and generous feedback. It's incredible to have such loyal and enthusiastic customers all over the country, and we very much appreciate it.
We hope to see you all in person soon. Until then, continue to stay safe, and well.
All the best
Sarah & Kenny.